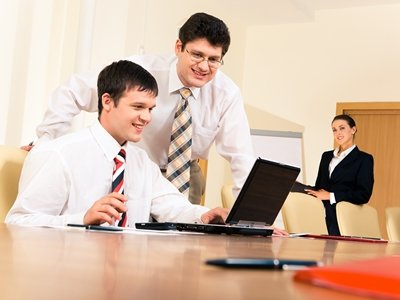 Encourage the development of the still slumbering potentials in your fellow employees and company

Our portfolio offers various coaching/training courses -the conventional coaching of high-level personnel especially focusing on senior level management personnel management tasks as well as personality development. The senior management often has to interact with co-management committees (workers`` councils, joint works councils, economic supervisory councils, etc).

HRsolution provide the senior level management with the specific tools in order to coach their employees respectively. Here it is extremely important to be well-prepared and informed. Apart from the training courses we offer, we are also available at your convenience as mentors/ idea innovators.

From the first point of contact, HRsolution is there to support you. We are your competent business partner from the birth of an idea to the reaping of the rewards.

Furthermore, we especially assist the small and medium-sized companies, ensuring they are well-informed with regard to all the different legal aspects, thus avoiding any possible unwelcome surprises.
.
Being your competent partner, we morally see it as our duty to especially support and encourage new entrepreneurs. Our work already begins when starting up and identifying the economic viability of your company. So doing, HRsolution is actively contributing to and supporting the new and young national enterprises.